The principals of Nassau Capital Advisors, LLC provide public and private clients with professional litigation support and expert witness services.  Our assignments typically focus on the financial feasibility (including development costs and likely returns on investment) of complex real estate projects; fina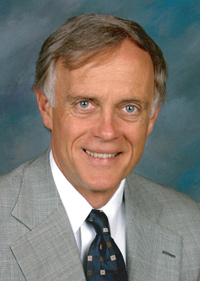 ncial incentive structures; cash flow analysis; and stabilized valuation analysis.  Our analytical services have assisted clients achieve intelligent, informed resolution of difficult real estate disputes involving issues of feasibility, as well as calculation of damages in matters of contract defaults.
Dr. Robert Powell, Managing Director of the firm, is our lead principal providing expert witness testimony, technical reports, and related litigation support services, in connection with matters involving the financial feasibility of developing and financing commercial and residential real estate.
Such matters have included conflicts regarding the financial feasibility of proposed real estate projects, typically in connection with the consideration of a project by a municipal redevelopment agency, planning board or private lending institution.
During the past several years, a growing number of our assignments have focused on the feasibility of low and moderate income housing developments.
Dr. Powell has been qualified as an expert in numerous state and federal courts, as well as in numerous arbitration proceedings.
Dr. Powell brings to each assignment the perspective of an experienced and successful real estate investor and developer.  He understands the impact on the feasibility of a real estate project such factors as local market conditions, interest rates, development costs and investor requirements for returns on investment will have.  His expertise and experience supplements and strengthens the expertise of appraisers, planners, architects and engineers, by bringing to a matter the practical, professional experience in hundreds of millions of dollars in commercial and residential real estate transactions over the past 30 years.
Gerry Doherty, a Principal and Senior Associate at Nassau Capital Advisors, LLC, has 30 years of experience in evaluating the financial feasibility of real estate transactions. Mr. Doherty specializes in developing complex, customized financial models used to evaluate proposed or existing real estate development projects. Mr. Doherty's financial models and pro formas are client-friendly and include "sensitivity" and "what-if" analyses that allow the client to rapidly and effectively evaluate the impact of key project assumptions and improve the decision making process.
Recent assignments have focused on a variety of controversies dealing with real estate development disputes:
Affordable housing disputes, including the financial feasibility of proposed affordable housing plans crafted by municipalities to encourage the private development of low and moderate income housing;
Financial feasibility of inclusionary zoning strategies: Our principals prepared a report for the N.J. State League of Municipalities released September 28, 2015, documenting the limitations of the inclusionary zoning strategy in NJ as a tool for creating affordable housing; view the report;
Commercial real estate contract disputes, focusing on the calculation of financial damages, including "lost profits" (if any) incurred by parties in cases in which a breach of contract has been alleged;
The need for (and structure of) financial incentives for redevelopment projects, including payments in lieu of taxes (PILOTs) pursuant to financial agreements between municipalities and private redevelopers;
The assessment of risk that a proposed redevelopment project may not be financial feasible and capable of attracting private capital; such an assessment is often a matter of considerable concern to public redevelopment agencies.
Our expert reports typically focus on the key elements of project feasibility of a real estate project:
What is the market for a proposed project, considering its location and the competitive environment in which it will operate?
What is the project likely to cost (including hard and soft costs)?
Does an inclusionary zoning plan adopted by a town in connection with Mt. Laurel compliance contain the critical economic and financial elements needed to be successful in actually creating affordable housing?
What financial subsidies and incentives (other than density bonuses to developers) can be utilized to create affordable housing in a community?
Is a proposed redevelopment project financable in the current capital markets?
Based on a project's anticipated net cash flow, what is the likely return over a typical holding period an investor might achieve if the project is built?  Is such a return competitive in the current capital markets?
What is the need, if any, for financial incentives from the public sector to make a project succeed (i.e., increased density, tax abatement, credit enhancement)?  If incentives are needed, how should they be structured in order to strike the proper balance between a successful private investment versus the public interest in fiscal responsibility?
In addition to litigation support work, we have become deeply involved structuring capital for development and rehabilitation of low income housing, using such governmental programs as low income housing tax credits, FHA/HUD long-terms loans, RAD agreements with HUD, affordable housing trust funds and real estate tax abatements. Our firm serves as financial advisor to a number of public housing authorities which are taking advantage of such programs to raise tens of millions of dollars in new capital for investment in affordable housing.
Our Clients (Partial List)
Municipalities and Other Government Agencies – Affordable Housing & Redevelopment Analysis:
NJ State League of Municipalities – Report on Inclusionary Zoning and Mt. Laurel litigation support
Washington Twp., NJ (Gloucester County); litigation re: tax abatement, affordable housing & redevelopment
South Brunswick Township, NJ
(Analysis of Inclusionary Zoning Plans for feasibility);
Consortium of Mercer County municipalities re: Mt.Laurel DJ litigation;
Rockaway Township (Morris County) litigation re: density of Redevelopment Plan;
Borough of Ho-Ho-Kus (Bergen County) zoning litigation re: density issues
Litigation Support Services – Law Firms:
McElroy, Deutsch, Mulvaney & Carpenter, LLP, Morristown, NJ
Jeffrey Surenian & Associates, Brielle, NJ
Edward Buzak, Esq., Buzak Law Group, Montville, NJ
Ansell Grimm & Aaron, PC, Ocean, NJ
Paul V. Fernicola & Associates, Red Bank, NJ
McManimon Scotland & Baumann, LLC, Roseland, NJ
Wilentz, Goldman & Spitzer, PA, Woodbridge, NJ
Elzufon Austin Tarlov & Mondell, Wilmington, DE
Credentials
Dr. Powell has been qualified as an expert witness on matters of real estate financial feasibility by state and federal courts throughout New Jersey in numerous litigation and arbitration matters over the past 15 years.
Dr. Powell's credentials include a successful career in the development and financing of millions of square feet of commercial and residential real estate.   For 10 years he served in senior executive positions, including President and CEO, of DKM Properties Corp, Lawrenceville, NJ.  The firm developed and managed more than six million square feet of commercial and residential real estate during his tenure.  His experience includes the structuring complex financial packages for real estate development projects.
Dr. Powell's work with real estate development and finance began during his tenure as the first Executive Director of the NJ Economic Development Authority in Trenton, NJ, and has continued for more than 30 years, during which time he has negotiated hundreds of millions of dollars in incentives for his own development projects as well as for scores of public and private clients.
Dr. Powell has a Master's Degree and Ph.D. Degree from the Woodrow Wilson School of Public and International Affairs at Princeton University, with a special focus on economics and public policy analysis.  Dr. Powell is a licensed real estate broker in the State of New Jersey.
Mr. Doherty has a Master's Degree in Economics from the University of Connecticut and a Bachelor's Degree in Economics from the University of Delaware. Mr. Doherty's litigation and expert witness experience includes substantial assignments on behalf of The Port Authority of New York and New Jersey and New Jersey Transit Corp.